New Hotspot: West Nile Virus and the California Drought
LOS ANGELES—Marilyn Hernandez, 26, has lived in the Los Angeles area her entire life. She's been through countless droughts and remembers when the first West Nile virus scare gripped California. Hernandez and her family have always dealt with water conservation head-on, stocking up on drinking water and rationing shower time. They've gotten by with preparation and awareness.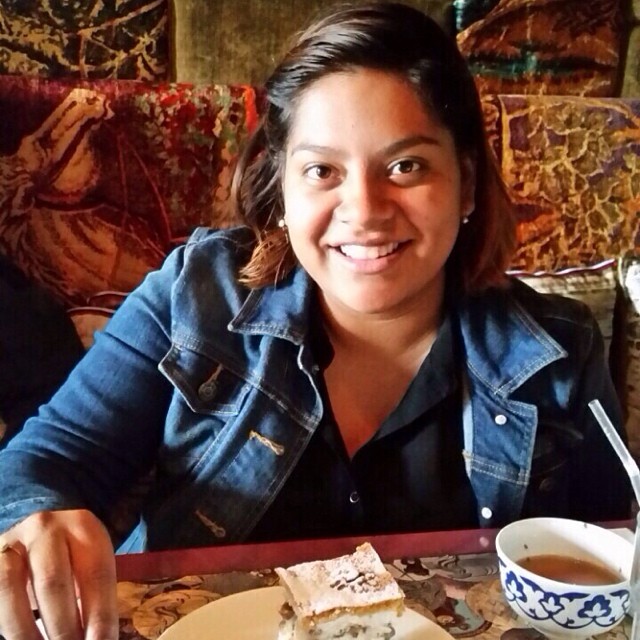 Marilyn Hernandez is concerned about how the drought and West Nile might affect her young daughter.
Photo by Jordan Plaut
Now that she has a toddler, however, things are a bit more uncertain.
"I can't do enough to protect my baby," Hernandez said. "We close all the windows at night even if it's very hot because I don't want bugs coming in. She is very vulnerable, being so young, and I can't always watch her because I'm working."
Hernandez, like many other California residents, is justifiably concerned about the drought and what it means for her family. But many like her are unaware that the number of West Nile virus infections is on the rise in California. The extended drought has turned the state into the country's hotspot for the mosquito-transmitted disease.
Orange County and Los Angeles County are head and shoulders above the rest of the state, though this category is not one either county is likely to be proud of. So far they've seen 172 and 105 cases, respectively – the only two counties with over 100 in the state.
As of October 8, there were 488 cases of West Nile virus reported in humans this year in California, compared with 236 at the same time last year and a five-year average of 153, according to the California Department of Public Health.
SCROLL TO THE BOTTOM FOR A WEST NILE INFOGRAPHIC.
Jared Dever, spokesman for the Orange County Vector Control District, said officials have made efforts to reduce the threat of West Nile by removing nonessential water sources. The Vector Control has taken measures such as airplane surveillance to identify backyard water sources such as birdbaths or hot tubs that can be emptied to remove a mosquito breeding location.
Dever also said the Vector Control has distributed mosquito-eating fish to pool owners and an insecticide that kills the larvae. Orange County resident James Franklin, 29, used the insecticide.
"People are freaked out about Ebola, which you're super unlikely to actually get," Franklin said. "Mosquitoes are everywhere, especially with the drought and lack of water sources. There really should be more awareness cause (sic) it's a real issue."
So far this year, the virus is known to have killed 16 people in California, compared with a total of 15 deaths in the state last year. The first two deaths occurred in August. There is not a known drug or vaccine to counteract the virus. Ebola, meanwhile, has claimed one life in the United States.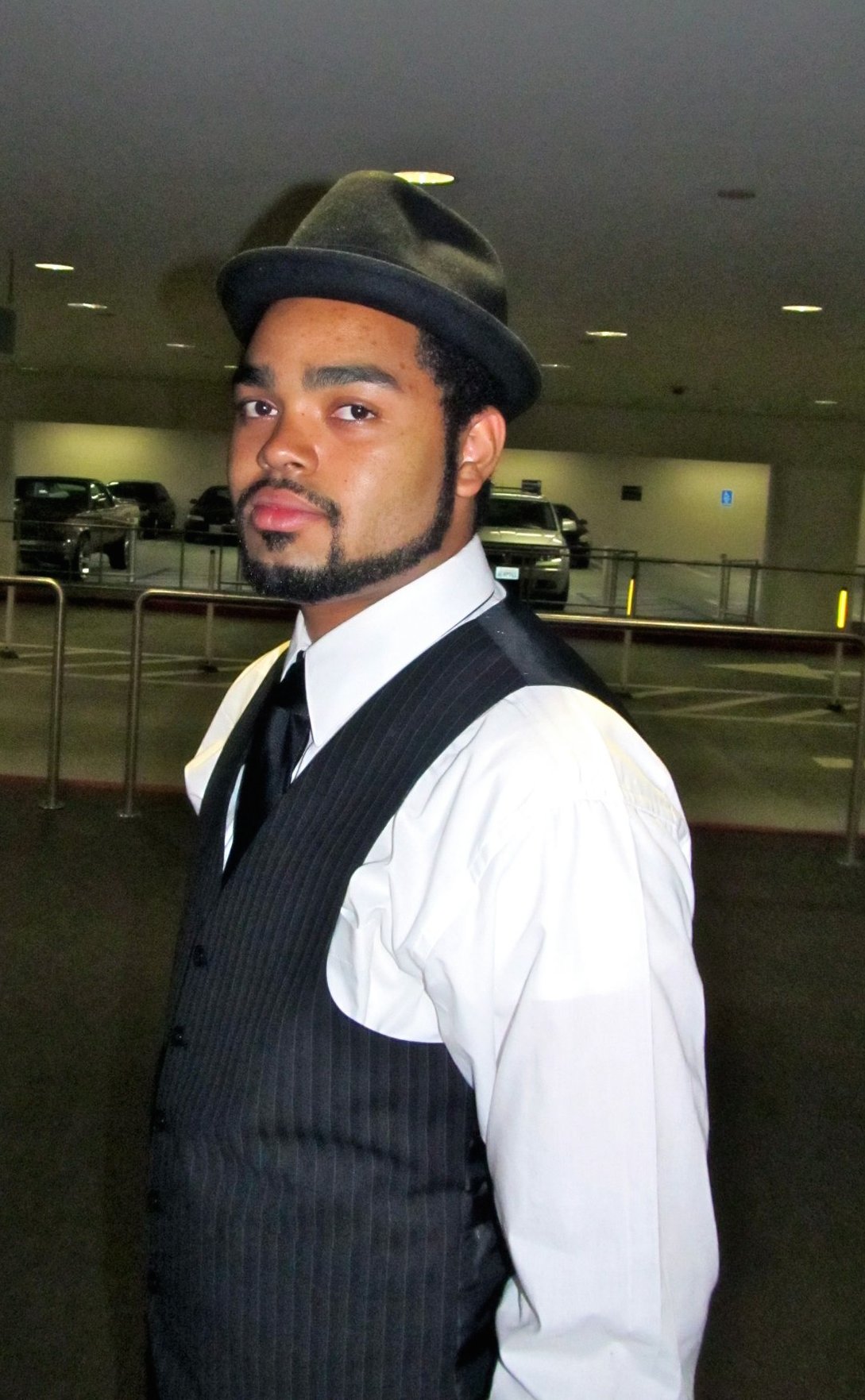 James Franklin has tried insecticide to kill off mosquitoes that may carry West Nile.
Photo by Jordan Plaut
Pushing the outbreak forward is the highest level of mosquitoes infected with West Nile virus California has ever seen, according to spokesperson for the California Department of Public Health Harold Goldstein.
"We expect the disease to continue spreading," Goldstein said. "The risk of infection is greatest later in the year, because mosquitoes contract the virus earlier in the year after sucking blood out of birds that are the disease's primary carriers."
West Nile virus was first detected in Africa and entered the eastern U.S. in 1999. It is transmitted to humans via an infected mosquito's bite.
While most people do not become grievously ill, the California Department of Public Health says that less than 1 percent have a greater risk of developing a serious disease, such as meningitis. The risk is especially high for people over 50 and those with high blood pressure.
Periodic outbreaks have hit the U.S. during the past decade, and California's severe drought is a strong factor in the disease's return this year. There are fewer sources of natural water for virus-carrying birds, forcing them to mix more with mosquitoes around urban water sources.
"Drought does appear to contribute to elevated West Nile activity, because it does bring birds and mosquitoes together in a search for water," Goldstein said.
CLICK HERE FOR MORE STATISTICS ABOUT THE CALIFORNIA HEAT WAVE.
According to Dr. Zachary Rubin, associate clinical professor at the University of California, Los Angeles, "The unusually warm temperatures have made the West Nile situation that much worse because they are supportive of intense mosquito breeding."
Franklin has seen the heat in action firsthand.
"Orange County has been hotter than anywhere else in the state," he said. "I have friends who live in Bakersfield and we've been neck and neck temperature-wise for most of the year."
Franklin's Orange County Vector is using a pesticide plan to attack mosquitoes at the source, but some residents have found the plan to be controversial. The program had been delayed until there was more wind to disperse the chemical, but it is now moving forward.
CLICK HERE FOR MORE INFORMATION ABOUT MOSQUITOES AND WEST NILE IN ORANGE COUNTY.
Dever believes the pesticide will help, but there is only so much the county vector can do.
"People should generally avoid areas, especially public ones, where the virus has been detected until the onset of cooler weather drives mosquito populations down," he said. "The best strategy is prevention at the source. Wear a long-sleeved shirt and use mosquito repellent whenever possible, especially around dawn or dusk when they're out in full force."
Whatever recommendations come from the state and county, Hernandez is ready to follow religiously. She hopes that others are doing the same things to protect themselves and their loved ones.
"I can only be responsible for watching over myself and my daughter," she said. "I just want other families to be aware of this serious situation. Just like for the mosquitoes, there is strength in numbers."
CLICK HERE FOR MORE INFORMATION ABOUT HOW TO AVOID WEST NILE.
easel.ly